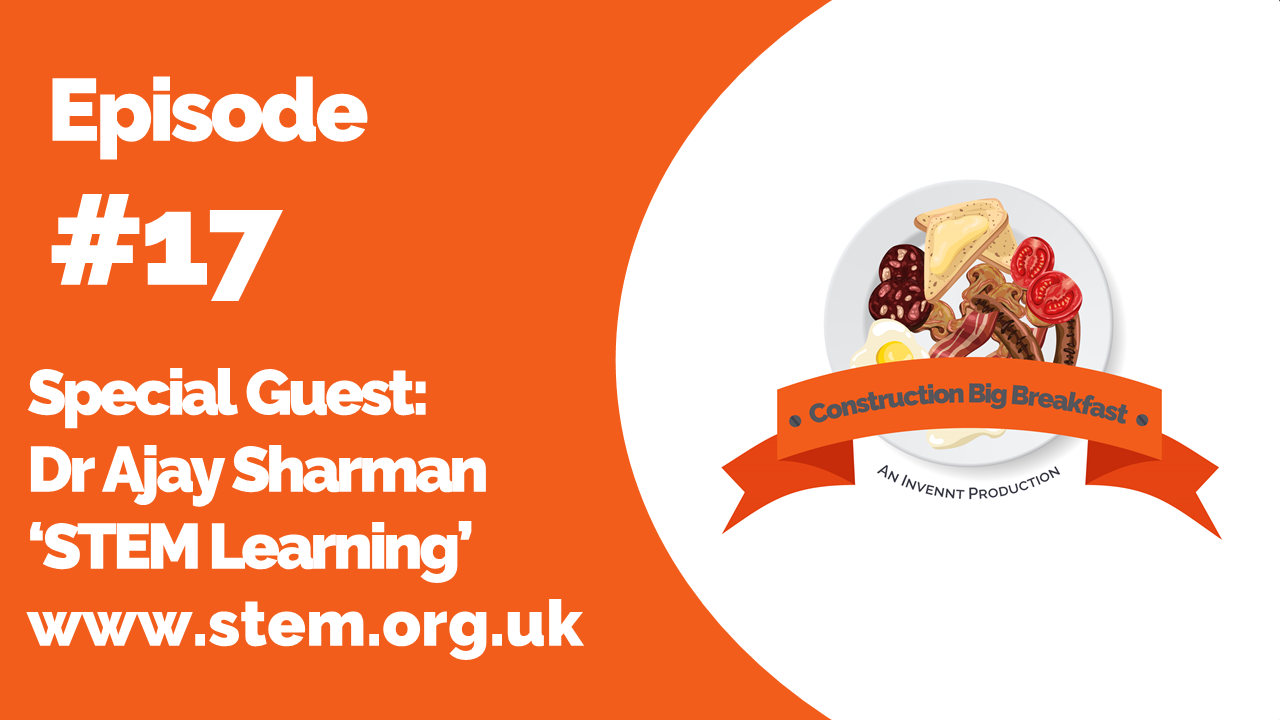 In this episode of The Construction Big Breakfast, host Brendan Morahan is joined by Dr Ajay Sharman, Regional Network Lead of STEM Learning, and Sree Vinayak, STEM Ambassador and Business Consultant at Invennt. STEM Learning is the largest provider of education and careers support in science, technology, engineering and mathematics (STEM).
They work with schools, colleges and others working with young people across the UK. STEM Ambassadors are volunteers from employers and businesses update and down the country, that provide a link between employers and the workforce of tomorrow in schools demonstrating the value of STEM education in life and future careers, including the construction sector.
Nationally there are 33,000+ STEM Ambassadors, from a diverse range of employers, which is made up of 44% women, 60% under 35 and over 14% from BAME backgrounds, to ensure that real people in real jobs, from all backgrounds, are able to show that enormous opportunities open to young people.
If you're interested in becoming a STEM Ambassador or getting involved, please visit: www.stem.org.uk
Hosted by Invennt.